Working Holiday Scheme talk open for enrolment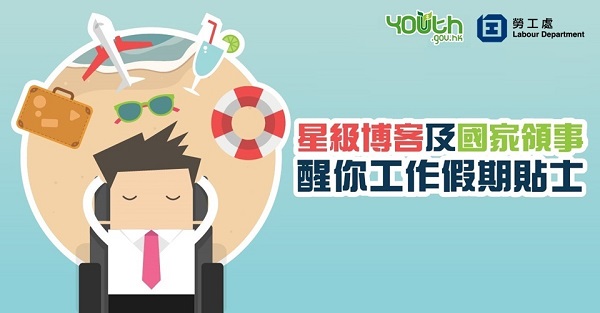 Hoping to go on a working holiday but do not know how to start? Join our upcoming event and ask the "experts"!
In order to provide youth with a comprehensive overview on the Working Holiday Scheme (WHS) and arouse their interest in participating the scheme, an on-ground event will be held jointly by the Labour Department and Youth.gov.hk at the Lantern Festival. Details are as follows:
Date: 11 February 2017 (Saturday)
Time: 14:00-16:00
Venue: Cotti by the Herbivores
(Address: 158A Connaught Road West, Sai Ying Pun, Hong Kong)
Representatives of the Consulate General of the participating economies were invited to participate in the event to answer inquiries related to visa application, and bloggers who have been to working holiday will be present to share their unique experience on their working holiday destination. For details and enrollment, please visit http://www.youth.gov.hk/en/event-calendar/detail.htm?content=2115229&cat=ec11.
Act now!
Back